Equity Community
Completion of the first year is only the beginning of our Fellows' life-long journey. Upon finishing the Induction Year, Fellows become part of the Equity Community.
The Equity Community is comprised of Fellows, along with peer, country, and regional networks of health practitioners striving to influence meaningful systems change for health equity. Together, we believe that a community of diverse Fellows and partners, with strong shared values for social justice and equity, can achieve a greater impact than any individual or solitary group. Fellows are also part of the global Atlantic Fellows community to advance fairer, healthier, and more inclusive societies.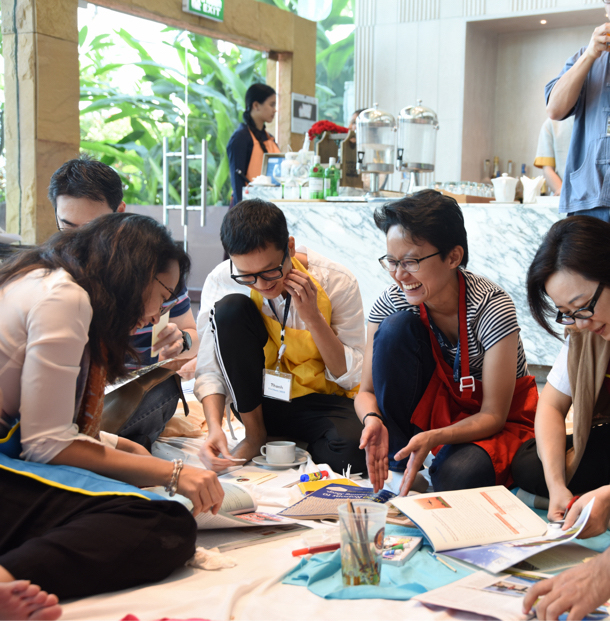 Our core premises for building a health
equity community are:
Shared values
Health equity is not a single event or an occasional issue. Rather, it is an interactive process that depends upon sustained engagement.
Shared values
Health equity is not a single event or an occasional issue. Rather, it is an interactive process that depends upon sustained engagement.
Nurturing of Fellows
Health equity is not a single event or an occasional issue. Rather, it is an interactive process that depends upon sustained engagement.
Nurturing of Fellows
Health equity is not a single event or an occasional issue. Rather, it is an interactive process that depends upon sustained engagement.
Sustained
Engagement
Health equity is not a single event or an occasional issue. Rather, it is an interactive process that depends upon sustained engagement.
Sustained
Engagement
Health equity is not a single event or an occasional issue. Rather, it is an interactive process that depends upon sustained engagement.
Local Ownership
Health equity is not a single event or an occasional issue. Rather, it is an interactive process that depends upon sustained engagement.Health equity is not a single event or an occasional issue. Rather, it is an interactive process that depends upon sustained engagement.Health equity is not a single event or an occasional issue. Rather, it is an interactive process that depends upon sustained engagement.
Local Ownership
Health equity is not a single event or an occasional issue. Rather, it is an interactive process that depends upon sustained engagement.Health equity is not a single event or an occasional issue. Rather, it is an interactive process that depends upon sustained engagement.Health equity is not a single event or an occasional issue. Rather, it is an interactive process that depends upon sustained engagement.
EI Fellows Engagement Activities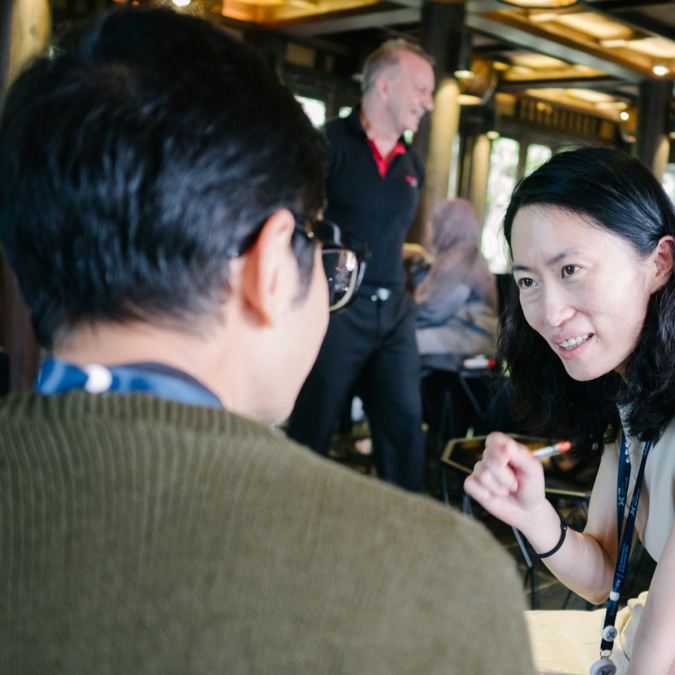 Fellows Engagement Activities
Annual Forum
The Annual Forum is both the culminating event of the fellowship year and a signature event of the Equity Initiative in building a sustained equity community. The Forum marks the start of the Fellows' second-year projects to advance health equity in the region, and it formally introduces and inducts the graduating Fellows into the lifelong community of the Atlantic Fellows Programs. The Forum also plays an important role in promoting inter-cohort relationships among Senior Fellows, incoming Fellows, and helps to build a strong regional equity community. Click here to view our past Annual Forum events.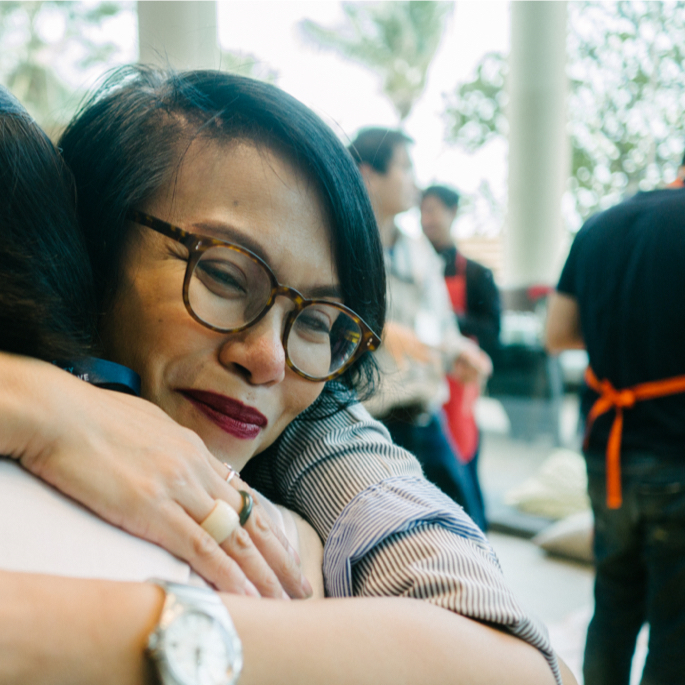 Skill-building Workshops
The Equity Initiative organizeses short courses and refresher sessions every year, along with access to personalized coaching and mentoring services to bring Fellows together tohelp Fellows work on identified gaps oinf their leadership competencies. These workshops also and create the an opportunity for help Fellows Fellows develop and practice the skills to serve asto become trainers, themselves or collaborators, or coaches who can share their expertiseto train others within their teams, organisations, and communities. Click here to view our past training workshops.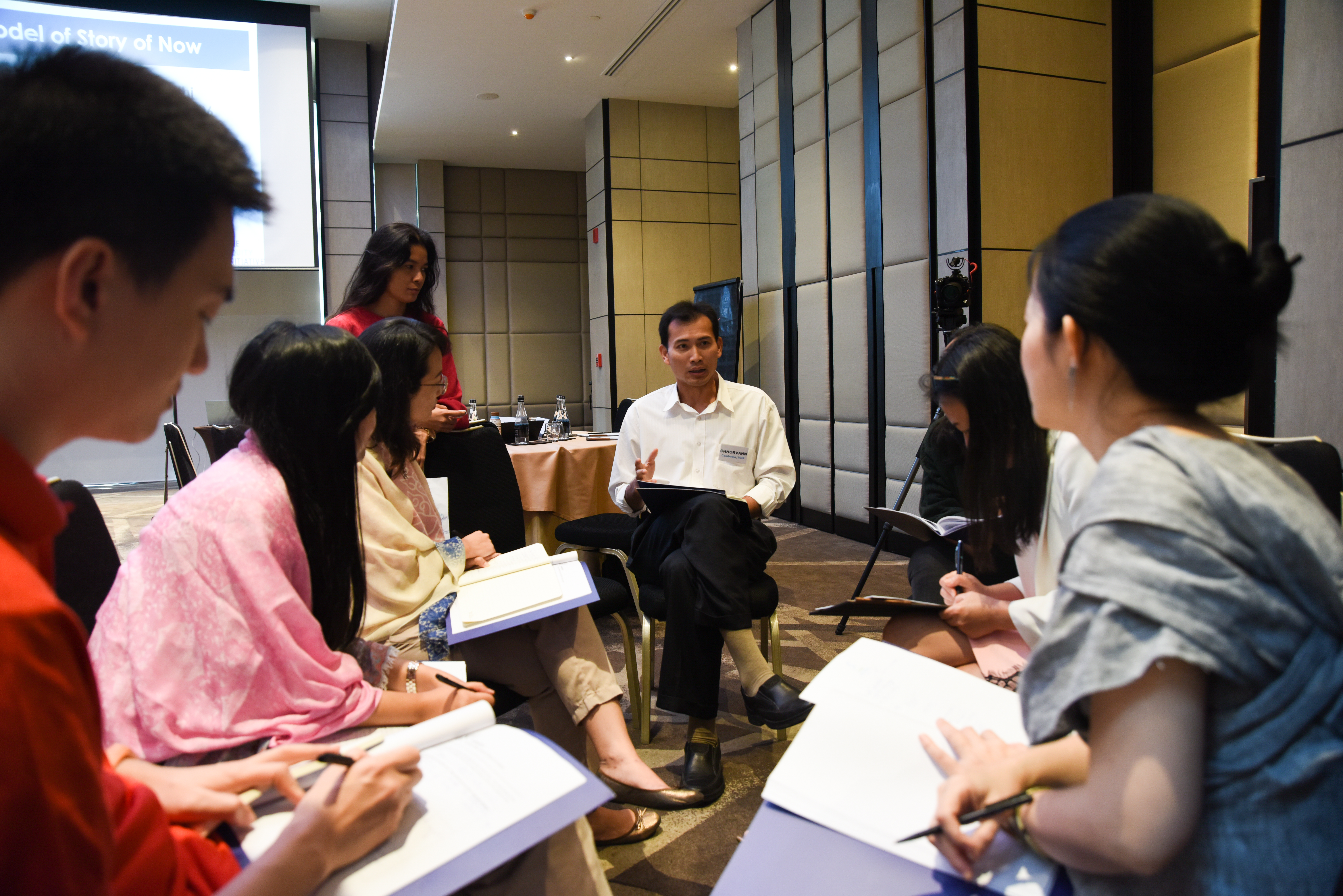 Fellows In-country Activities
The Annual Forum is both the culminating event of the fellowship year and a signature event of the Equity Initiative in building a sustained equity community. The Forum marks the start of the Fellows' second-year projects to advance health equity in the region, and it formally introduces and inducts the graduating Fellows into the lifelong community of the Atlantic Fellows Programs. The Forum also plays an important role in promoting inter-cohort relationships among Senior Fellows, incoming Fellows, and helps to build a strong regional equity community. Click here to view our past Annual Forum events.
Equity Community Beyond Fellows
Community Activities Related to the EI Fellowship Program
As we shift towards building a sustainable equity community, it is important to ensure that our planned activities are integrated into the design and delivery of EI fellowship activities. We will continue to engage key players into the fellowship events and embed community building activities within the fellowship processes and activities such as in the nomination and selection process, the design of fellowship events, and in the Fellows' second-year projects development.
National Committees (NCs)
National committees (NCs) are instrumental in helping us identify promising candidates for the EI fellowship experience. We now have 5 active NCs in the Philippines, Indonesia, Thailand, Viet Nam, and Myanmar. Each is composed of nationally recognized experts and leaders from a variety of fields, who share a strong orientation passion for toward social justice and health. With a deep knowledge of their respective countries' socio-political economic environment, and a positive influence on society. NC members are in an ideal position to build a robust network of community of practice in their countries.

ERNA WITOELAR (INDONESIA)
Indonesia
Erna is the former Indonesian Minister of Human Settlements and Regional Development (1999-2001), former UN Special Ambassador for MDGs in Asia Pacific (2003-2007), and a former Commissioner of the Commission for Legal Empowerment of the Poor (2005-2008). She founded the Indonesian Environmental Forum and has served as President of the Indonesian Consumer Foundation and of Consumers International. She is currently a Board Member of several CSOs including the Indonesian Sustainable Biodiversity Foundation, the Indonesian Sustainable Development Foundation, the Earth Charter International based in Costa Rica, and the Asia ERNA WITOELAR 3 Pacific Philanthropy Consortium based in Manila. She is a recipient of the UNEP Global 500 Award during the Rio Summit in 1992, the Earth Day International Award at the UN in 1993, and the Indonesian Presidential Medal for the Environmental in 1995. She is married to Mr. Rachmat Witoelar, former Minister of Environment and currently presidential advisor on environmental issues.

LAKSONO TRISNANTORO (INDONESIA)
Indonesia
Laksono is a Professor in Health Policy and Administration and a senior researcher at Faculty of Medicine Universitas Gadjah Mada Indonesia. He is currently the director of Graduate Programme in Hospital Management Univesitas Gadjah Mada and Chief Editor of Indonesian Journal of Health Policy. His main interest is in health policy and administration, especially health service decentralization. He serves as consultant for Minister of Health and local government for many years. During the last 8 years, he is the director of various programs for supporting health services in remote areas under Universitas Gadja Mada, local government, and Ministry of Health collaboration. During Aceh and North Sumatra recovery after tsunami in 2004, Prof. Laksono directed a strong team for supporting health service for 4 years. Since 2010 he manages a consortium of his time as short-term consultant and technical advisor to a number of international agencies such as World Health Organization, AusAid, and the World Bank.

NAFSIAH MBOI (INDONESIA)
Indonesia
Fearlessly advocating for human rights and alleviating of one of the world's most feared diseases, Dr. Nafsiah Mboi was Health Minister of Indonesia until 2014. She was instrumental in scaling up the prevention, testing, and treatment of HIV, with Indonesia receiving a UNAIDS award as a result. Dr. Mboi pioneered the establishment of the Sentani Commitment in 2004, which became a milestone for the commitment of the governments in AIDS prevention. Dr. Mboi's involvement in the health sector began in 1978, when
she, along with her husband, who then served as Governor of East Nusa Tenggara, together started working to elevate the health and welfare of the people of East Nusa Tenggara. Dr. Mboi is also known to be actively involved in the field of human rights and is the former head of the Children's Rights Committee for the United Nations. She was also a member of the People's Consultative Assembly in 1982–1987 and has served as Executive Secretary of the National AIDS Commission and vice chairman of the National Commission for Women. Dr. Mboi is a member of the EI Global Advisory Committee.

PANDU HARIMURTI (INDONESIA)
Indonesia
Pandu is a Senior Health Specialist at World Bank. He has a wide range of expertise in health policy, health system development, and health economics. He has been involved in policy development and research in health systems and health financing in Indonesia and globally. Some of his publications include New Insights into the Provision of Health Services in Indonesia: A Health Workforce Study and Health Financing in Indonesia: NATIONAL COMMITTEES 1 Musawah, a global movement for equality and justice in the Muslim family. Chandrakirana served twice on ad hoc Indonesian presidential task forces: to address Indonesian migrant workers on death row abroad (2011) and to investigate the death of Munir, a prominent human rights defender (2005). She coordinates a national coalition of 50+ NGOs and individuals advocating for truth and justice for past human rights violations and is part of the governance structures of several civil society organizations. Chandrakiran is a Yale World Fellow. A Reform Road Map (Directions in Development). Prior to joining the World Bank, he worked on health policy analysis and development at the Ministry of Health Indonesia.

SATI RASUANTO (INDONESIA)
Indonesia
Sati is passionate about enabling others to make a difference in society and believes entrepreneurs have a role to play in finding viable solutions to education and health equity. She is the Co-founder and former Managing Director of Endeavor Indonesia. Sati launched and build Endeavor Indonesia from the ground up into a vibrant network of over 250 mentors and experts supporting over 35 scale-up companies such as Bukalapak, OnlinePajak, Kata.ai, Ruma & Kartuku (both acquired by Gojek), The Goods Dept, Cita Rasa Prima Group, etc. Under her leadership, Endeavor launched many flagship initiatives that help Indonesian entrepreneurs scale up their projects and companies by connecting them to networks, knowledge, talent, and investors, and providing them with a platform to give back to the next generation of entrepreneurs as role models, mentors, and investors. Sati started her career as a financial consultant, before joining the World Bank as an energy specialist/ operations officer. In 2009 she joined the government as a special staff to the Chairman of Indonesia's Investment Coordinating Board (BKPM) and she was also the founding Managing editor to Strategic Review, the Indonesian Journal of Leadership, Policy and World Affairs. In 2011, Sati was named a Yale World Fellow, Yale's premier program for young leaders. Sati was also selected as Kauffman Fellow in 2013, a global network based in Silicon Valley that focuses on high-growth and innovative companies. Sati is the EI Senior Fellow- cohort 2017.

THEIN THEIN HTAY (MYANMAR)
Myanmar (Burma)
Dr Thein Thein Htay is a former Deputy Minister for Health in charge of medical education and health services delivery in Myanmar. Her keen interest and vast experience in medical education has been instrumental in advocating decision makers for the reform towards new paradigm of medical education system in Myanmar. Dr. Thein is also an adjunct faculty member as well as an honorary Professor to the University of Public Health in Myanmar. Her career focused originally on maternal and child health, and then extends to reproductive health and she was one of the founding members of family planning program in Myanmar. In this capacity, she led the public health division of the DOH throughout her career, with main thrust on meeting MDGs 4 & 5. She is also volunteering as a technical consultant to the one of key national NGOs, Myanmar Maternal and Child Welfare Association, and a research consultant to many UN funded RH projects. She also served as a member of Gender Advisory Panel, WHO-HQ from 1999 to 2004 and as a regional steering committee member for the Lancet series of South East Asia Region's health issues, leading the Lancet Myanmar Series 2014. She recently joined Global Journal of Medicine and Public Health as an Executive Editor. Currently, she is a member of International Steering Committee of 9th Asia Pacific Conference on Sexual & Reproductive Health and Rights and a senior public health advisor at Universal Health Coverage.

THAN TUN SEIN (MYANMAR)
Myanmar (Burma)
Prof. Than Tun Sein is a former Director of Sociomedical Research of Department of Medical Research of Ministry of Health and Sports, Myanmar. Prof Than Tun Sein was awarded the prestigious Leon Bernard Foundation Prize in 2007 at the World Health Assembly for outstanding service in the field of social medicine. He is considered a pioneer in the development of research methodology in equity and gender areas. He is currently a part-time Professor in the Anthropology Department, Yangon University, and Visiting Faculty Member at the University of Public Health.

KYAWT SANN- LWIN (MYANMAR)
Myanmar (Burma)
Dr. Kyawat Sann-Lwin is Professor and Head of Health
Policy Management Department, University of Public
Health, Yangon.
M. B., B. S,
M. Med. Sc (Preventive & Tropical Medicine)
MPA (Harvard University)
PhD (Public Health), Dip. Med. Ed

SI THURA (MYANMAR)
Myanmar (Burma)
Dr. Si Thura is Executive Director of Community Partners International (CPI), Myanmar. Shortly after graduating from medical school in Yangon, Myanmar in 2008, Dr. Si Thura joined the relief and recovery efforts to support communities in the Ayeryarwady Delta devastated by Cyclone Nargis, the worst natural disaster in Myanmar's recorded history. He witnessed first-hand the terrible scale of destruction and the almost total absence of services and infrastructure, health or otherwise, to help survivors rebuild their lives. He also witnessed the profound resilience and resourcefulness within communities as they set out to overcome the adversities they faced. This experience convinced him that the key for the future was to strengthen and build on this fundamental resilience and resourcefulness - to support the development of community-based and community-led services to provide for essential needs such as health care and education. In 2009, Dr .Si Thura joined CPI as the organization's first Myanmar-based member of staff. Starting from a small office in Yangon, he has played an instrumental role in bringing CPI from its roots on the eastern border to the forefront of health systems strengthening in Myanmar. Today, under Dr. Si Thura's stewardship, CPI supports its network of community-based partners to deliver lifesaving health care to hundreds of thousands of people in conflict- affected, remote rural and urban poor communities across the country. Dr. Si Thura has successfully positioned CPI as a key contributor to national health reform efforts in Myanmar, leveraging the unique relationships and expertise that the organization has developed over 20 years to support cooperation between the national government and ethnic and community-based health care providers around shared priorities in health. Dr. Si Thura is a co-founder and Joint Secretary of the Liver Foundation (Myanmar). In 2013, Dr. Si Thura received the Australian Leadership Award which enabled him to complete his Master's degree in Public Health at the Australian National University. In 2016, Dr. Si Thura received InsideNGO's Emerging Leader Award in recognition of his significant contributions to health care in Myanmar.

ERNESTO GARILAO (PHILIPPINES)
Philippines
Ernesto Garilao is President of the Zuellig Family Foundation (2009-present) whose mission is to reduce health inequities to improve health outcomes of the poor. A leader in development sector, he served previously as Executive Director of the Philippine Business for Social Progress (1975-1992), Secretary of the Department of Agrarian Reform from 1992 to 1998 and Vice Chair of the Social Reform Council, the highest policy-making body for the Philippines' anti-poverty programs from 1994-1998. He was a faculty member at the Asian Institute of Management (AIM) from 1999 to 2010, Associate Dean of the Asian Institute of Management's Center for Development Management and founding Executive Director of the AIM Mirant Center for Bridging Societal Divides (2004-2009). He holds two masters degrees from Harvard Kennedy School of Government (1988) and Asian Institute of Management (1982).

STEVEN MUNCY (PHILIPPINES)
Philippines
Dr. Muncy has served as the Executive Director of CFSI since its inception in 1981 and concurrently, since 2006, as the Coordinator of the Social Work Education Project (SWEP) in the conflict-affected areas of Mindanao, Philippines. A resident of the Philippines since 1980, he has been actively involved in promoting human security, humanitarian action, social work education, and good governance. In addition to his work at CFSI, Muncy has been a consultant for various international organizations and governments involving travel throughout South East and Central Asia, Africa, and Europe. He has lectured at various universities and served on the Boards of other civil society organizations, including two three-year terms on the Board of the International Council of Voluntary Agencies (ICVA) – the global NGO network that advocates for principled humanitarian action. Since January 2015, he has served as an International Advisor for Forced Migration Review, published by the Refugee Studies Centre, University of Oxford. A citizen of the United States, Muncy earned the Bachelor of Social Work (BSW) degree at James Madison University in Virginia and the Master of Social Work (MSW) degree at the Catholic University of America in Washington, DC. He earned the Master of Public Health (MPH) degree and the Doctor of Public Health (DrPH) degree at the University of Philippines.

JOVEN CUANANG (PHILIPPINES)
Philippines
Dr. Joven R. Cuanang is a practising neurologist, an academician and an advocate of the healing power of the arts. Trained at Harvard Medical School as a fellow of the China Medical Board he served as Dean of the University of the East Ramon Magsaysay Memorial Medical Center College of Medicine after leading the Neuroscience faculty for many years. He retired as Professor Emeritus in Neurosciences and now serves as a Trustee of UERMMMC. He is one of the founding members of the Philippine Neurological Association, which endeavors to improve neurological care in the country through improving neurological training, service and research.
He served as Chief Medical Officer of St Lukes Medical Center both in Quezon City and Bonifacio Global City where he also spearheaded the establishment of comprehensive services for patients afflicted with diseases of the nervous system. He now serves as Chairman of the Board of the St Lukes College of Medicine. He is the founding President of the Stroke Society of the Philippines tasked with the mission of reducing the morbidity and morbidity of stroke in the country, which continues to be the leading cause of disability. The advocacy involves equal access for all, by helping establish stroke centers all over the country for the prevention, proper treatment and rehabilitation of stroke victims.
He is an avid supporter of emerging Filipino artists, culminating in the establishment of the Pinto Art Museum in Antipolo. He is an active proponent of Art and Sciences in Healing and Wholeness for which he has established an Academy for this purpose. Presently, he is putting up an Arboretum of Philippine indigenous trees and plants. He spends time to revive cotton farming and supports inabel' weaving in the Ilocos region where he has established an Ilocano heritage village from neglected houses in Ilocos Norte, where he was born.

NORMAN JIAO (PHILIPPINES)
Philippines
He is a trustee of the Foundation for a Sustainable Society, Inc. (FSSI), Caucus of Development NGO Networks (CODE-NGO), Partnership for Development Assistance in the Philippines (PDAP) and a member of the Multi-Sectoral Advisory Board of the Philippine National Volunteer Service Coordinating Agency (PNVSCA). Oman has been with social development work for more than 25 years. He has a BS Computer Science degree and MA units on Industrial- Organizational Psychology from Ateneo de Manila University.

SAMIRA GUTOC (PHILIPPINES)
Philippines
Samira Gutoc has worked with an array of stakeholders over the last 20 years as a journalist, manager, consultant, environmentalist, trainer, activist and organizer and even former legislator at the ARMM . She is a civil society leader who has worked closely with peace stakeholders to push for reconciliation and justice in the region with one of the so-called longest conflicts in the world in the Bangsamoro.
She led rescue operations during the Marawi siege which helped Christian hostages be released. For her expose on human rights violations that happened in Marawi in Congress , she was nominated as Inquirer's Person of the Year.
She has also worked with projects supported by UNESCO, AUSAID, USAID, Department of Foreign Affairs (DFA) to mainstream Muslim images in media, and she was part of the writing team of the multi- awarded Bagong Buwan
She was awarded UN N-Peace Awards, The Ten Outstanding Women in the Nation's Service (TOWNS), the Junior Chamber International (JCI), and The Outstanding Young Men (TOYM) for Youth Leadership. She obtained her degrees in Communication and Master in International Studies at the University of the Philippines (UP)-Diliman, a law degree from the Arellano School of Law, and a fellowship at the Oxford Center for Islamic Studies.
She frequently lectures on youth development and internally displaced persons (IDPs) online and chairs the AKO BAKWIT (I AM AN IDP) which conducted landmark outreach operations during the pandemic when few could go out because of the lockdown during April.

SINEE CHAKTHRANONT (THAILAND)
Thailand
Sinee joined Ashoka in 1997 to launch Asia's first Citizen Base Initiative, nurturing the citizen sector to formulate an agenda independent from government and international donors. As Country Representative since 1998, she has facilitated the fifth oldest Ashoka Fellowship, the Venture program, and the Southeast Asia network of partners. Sinee has been active in Thailand's civic movement since the historic protests for democratic reforms in 1970s. She has extensive experience in cross-cultural work under difficult circumstances – with refugees, hilltribe minorities, slum residents, women and children. Sinee matches in- depth understanding of grassroots movements with her wide-ranging connections in Thailand and Southeast Asia.

SOMSAK CHUNHARAS (THAILAND)
Thailand
Somsak Chunharas is the President of the National Health Foundation in Thailand and the Foundation of Thai Gerontology Research and Development Institute. He was recently the Deputy Minister of Public Health. Dr. Somsak started his career as a physician and director in community hospitals in rural Thailand. He then shifted to international health and health planning with a particular interest in health policy and system research, research ethics, information system, human resource development and knowledge management. He was the treasurer of the Board of Health Systems Global. In addition to his role with the National Health Foundation, he also serves as a Member of the Executive Board for Office of National Education, Standard and Quality Assessment as well as many national and international health policy related committees.

CHALERMSAK KITTITRAKUL (THAILAND)
Thailand
Chalermsak is the Coordinator for Access to Medicines Campaign of the AIDS Access Foundation, Thailand. In 2003, he started his career related to intellectual property (IP) and access to medicines when he worked with an international NGO, Oxfam Great Britain to overcome inaccessibility to affordable anti-retroviral medicines due to the IP barriers. He joined the Thai civil society's policy advocacy to oppose negotiations of the Free Trade Agreements proposed by the USA and the EU, which proposed IP provisions more stringent than the WTO's Agreement on Trade-related Aspects of Intellectual Property Rights (TRIPs). In addition, he worked with academics and civic groups to encourage the Thai government to implement the Government Use License to promote access to lifesaving drugs. Since 2013, he has worked with AIDS Access Foundation, as Coordinator for Access to Medicines Campaign, and continues monitoring policies affecting access to medicines, including negotiations of on-going Free Trade Agreements (e.g. the Trans-Pacific Partnership Agreement (TPP), the Regional Comprehensive Economic Partnership Agreement (RCEP), the Free Trade Agreement between Thailand and the European Union), amendments of the Patent Act and the National Health Security Act, central procurement of pharmaceuticals, and filing oppositions against unmerited patent applications for medicines, particularly the ones used for hepatitis C and HIV treatments. Chalermsak is the EI Senior Fellow- cohort 2016.

KOMATRA ChUENGSATIANSUP (THAILAND)
Thailand
Komatra Chuengsatiansup is the Director of the Society and Health Institute (SHI) at the Bureau of Health Policy and Strategy, Ministry of Public Health, Thailand. He received his MD from Chulalongkorn University and his PhD in Social Anthropology from Harvard University in 1998. Komatra is interested in the intersection between the field of health, social sciences, and humanities. His work at the Society and Health Institute includes research programs on the
history of medicine and public health, philosophy of science and medicine, anthropology and community health, civil society and health systems reform, and indigenous healing systems in Thailand.

RYRATANA RANGSITPOL (THAILAND)
Thailand
Ryratana Rangsitpol has worked in social development with international organizations, civil society organizations, and research institutes. She served as the Country Programme Coordinator (Thailand) for the United Nations Entity for Gender Equality and the Empowerment of Women (UN Women), Acting Country Programme Manager for Lao PDR, Asia- Pacific Regional focal points for Vietnam and Timor- Leste, focusing on women's political and economic empowerment, ending violence against women, and women, peace and security. She was the Manager and Policy Advisor of the Responsive Governance Unit for the United Nations Development Programme (UNDP) in Thailand, focusing on decentralization, people's participation and community empowerment, and youth and good governance. She worked with the Thailand Development Research Institute (TDRI) as Assistant to the President, senior researcher on social and good governance projects and editor. She worked as reporter and writer for the Outlook Section of the Bangkok Post, and also served as part-time lecturers at Chulalongkorn University and Thammasat University. She received her B.A. (First Class Hons.) from the Faculty of Arts, Chulalongkorn University and had her M.A. in Communications from the University of Hawaii at Manoa as East-West Center degree fellow.

SURICHAI WUNGAEO (THAILAND)
Thailand
Surichai Wungaeo is Director of Peace and Conflict Studies Centre and professor at Department of Sociology and Anthropology, Chulalongkorn University. He has formerly served as Program Director of Master of Arts in International Development Studies (MAIDS), Faculty of Political Science, Chulalongkorn University. He has been a visiting professor at several universities including Hosei, Hitotsubashi and Ritsumeikan Universities in Japan and the University of Illinois at Urbana- Champaign. His main research interests are Sociology of development, environmentalism and sustainable development, social movements and people's participation, endogenous social theory. He received his B.A. (Hons.) in Sociology from Chulalongkorn University and had his M.A. in Sociology and Ph.D. (ABD) from the University of Tokyo.

HOANG VAN MINH (VIET NAM)
Vietnam
Minh is currently working at the Hanoi University of Public Health as Associate Professor, Vice Rector and Director of the Center for Population Health Sciences. An expert on Viet Nam's healthcare system, Minh publishes widely in national and international scientific journals and research studies on health and healthcare in Viet Nam on a range of topics including the social determinants of health, non-communicable diseases, and universal health coverage. Minh is Editor-in-Chief of the Journal of Health and Development Studies and is especially interested in socio-economic inequities in health in Viet Nam. A number of his research projects have shown that health and health care inequities have significantly improved in recent years but still require further attention, especially health and health care for ethnic minority populations, worse-off groups (including the poor and informal sector workers), and the elderly. Previously Minh was Vice Dean of the Hanoi School of Public Health and Vice Head of the Department of Health Economics, Institute of Preventive Medicine and Public Health, Hanoi Medical University. Minh is the EI Senior Fellow- cohort 2016.

TRAN THI MAI OANH (VIET NAM)
Vietnam
Tran Thi Mai Oanh is the Director of Health Strategy and Policy Institute (HSPI), a leading research institution in Viet Nam. In her role as Director she leads the generation of robust evidence for health policy development works extensively with policymakers. Working at HSPI for over 23 years, she has led and supported major transformational health initiatives including: health structure operational reviews, health service provision, development and implementation of health manpower strategies, public hospital governance, and public-private partnership. Oanh received her MD at Hanoi Medical University, her MPH at Karolinska Institute, Sweden and her PhD degree in public health at the National Institute of Hygiene and Epidemiology (NIHE), Viet Nam.

HUYNH TAN PHUC (VIET NAM)
Vietnam
Huynh Tan Phuc, an ophthalmologist, is currently Regional Director, leading the office and programs of The Fred Hollows Foundation (FHF) (www.hollows.org) in East Asia region, including FHF Country programs in Cambodia, China, Indonesia, Laos, Philippines and Vietnam. Phuc holds a degree Doctor of Medicine (MD) from Medical University of Hue, Viet Nam, finished his advance training on ophthalmology in 1990. He worked for a Government Hospital as Chief of Eye department. Joined World Vision Vietnam for 9 years, played a leading role as National Health Coordinator (2001-2003), including manage eye care programs. As Country Manager of FHF in Vietnam since December 2003, Phuc has directly developed, designed and implemented many eye care programs/projects in different regions across the country. Under his leadership, FHF Vietnam has made significant contribution to the ophthalmology academic training in Vietnam through many strengthening institutional training capacity projects support to Medical Universities and Vietnam National Institute of Ophthalmology. He has been appointed as FHF Regional Director for East Asia, office based in Vietnam, in 2014. Phuc has a great deal of experience in eye care project design, proposal development, project management and advocacy.

HA THI THU THANH (VIET NAM)
Vietnam
Madame Ha Thi Thu THANH is the Chairwoman of Deloitte Viet Nam. She is among the first Certified Public Accountant in Viet Nam who has made significant contributions not only to Deloitte but also to the auditing profession. Madame Thanh has extensive professional experience which has been developed and strengthened over her 30 years working in auditing and accounting in Viet Nam, the US and other countries through different resource mobility and exchange programs of the Deloitte network. She has successfully led most of the firm's major engagements with Viet Nam's large corporations, multi-national enterprises, FDI enterprises and listed companies.

LE HA VAN (VIET NAM)
Vietnam
Dr. Le Ha VAN is a Program Management Specialist and a Senior Adviser for USAID/Viet Nam's Assistance Program to Persons with Disabilities. She currently manages multiple projects that provide health, education and social assistance to Vietnamese with disabilities and support the disability rights advocacy. From 2003-2012, Dr. Van worked with several other groups, including victims of human trafficking, families vulnerable to natural disaster, women and children in adverse circumstances and supported higher education portfolio. Dr. Van has 20 years of experience in development, specializing in project management in social assistance and inclusion. She works as a volunteer for the Social Workers Group and also provides support to a large community-based groups who works focusing on the vulnerable population. Prior to USAID, she worked as Health and Social Work Program Officer at International Federation of Red Cross and Red Crescent Societies, Viet Nam Delegation and South East Asia Regional Office. Dr. Van received her MD from Hanoi Medical University, and MBA at Northcentral University, USA.
Partnerships for Health Equity

Prince Mahidol Award Conference
The Annual Forum is held in Thailand each year to coincide with the annual Prince Mahidol Award Conference (PMAC).
PMAC is a large-scale high-level global health conference that covers a wide range of pressing issues and brings together public health leaders and key stakeholders from around the world. PMAC creates a great opportunity to link Fellows to the wider regional and global networks. Our Senior Fellows add their expertise and insights to regional and international health policy discussions, which help to promote health equity.
explore

Regional Network and Partnership
CMB's inaugural cohort of Equity Initiative Fellows gathered in Thailand August 13-20 to embark on the Asia
explore
Atlantic Fellows Community
The Equity Initiative, also known as the Atlantic Fellows for Health Equity in Southeast Asia (AFHESEA), is one of 7 interconnected Atlantic Fellows programs.
While each of the seven 7 Atlantic Fellows programs is are distinct and grounded in its local context, they share a common purpose of advancing fairer, healthier, more inclusive societies. All programs start with a core fellowship experience, bringing together a cohort of 20 to 30 emerging leaders. Fellows come from all walks of life with diverse perspectives. They are united by a passion, determination, and vision to realize a more just world.
The Atlantic Institute, based in Oxford and operated by the Rhodes Trust, serves as a convening and knowledge-sharing hub for the global network of Atlantic Fellows.