Launched in 2016, the Equity Initiative Fellowship, also known as the Atlantic Fellows for Health Equity in Southeast Asia, is an exciting program whose goal is to nurture and facilitate the development of health equity leaders (500+) over the course of 20 years.
This unique initiative is linked to global and regional institutions and partners and has access to world-class expertise and knowledge. The Equity Initiative has a long-term vision to advance health equity, but also has committed and sustained support. It is backed by a pooled fund from the China Medical Board and The Atlantic Philanthropies.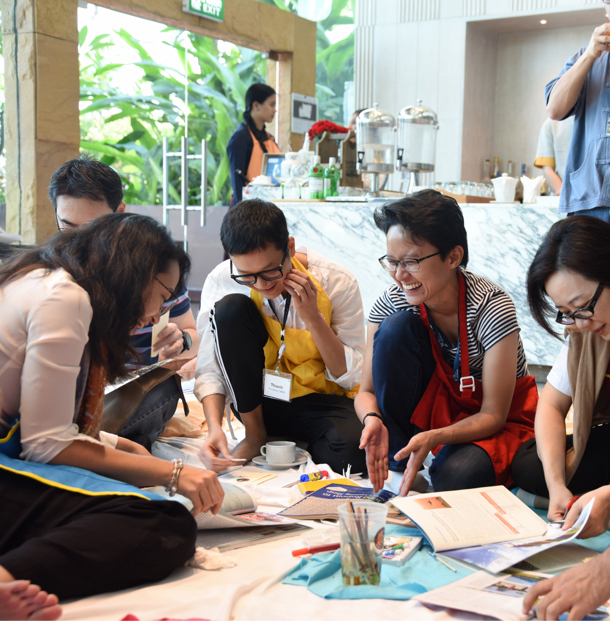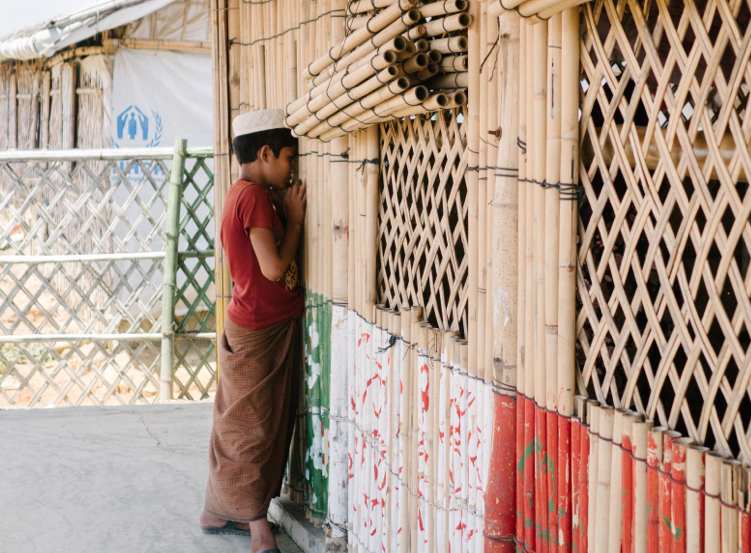 Our Vision
A fairer, healthier, and more equitable Southeast Asia and China.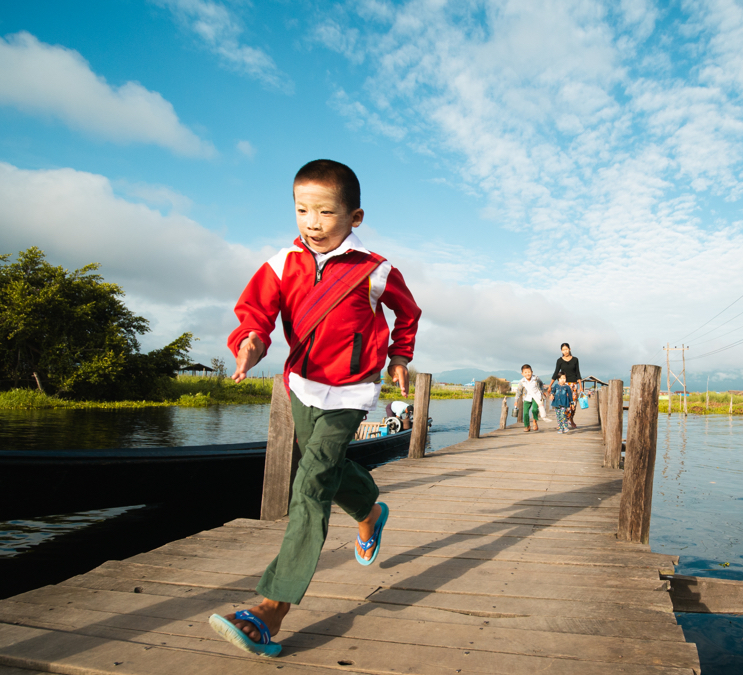 Our Mission
The Equity Initiative works to build and foster a community of transformative agents across sectors, disciplines, and cultures along with strategic partners to bring about systems change for health equity in the region.
This work is done through an induction year Fellowship program, and through supporting communities of practice to work together and support each other in addressing the root causes of regional inequities and injustices.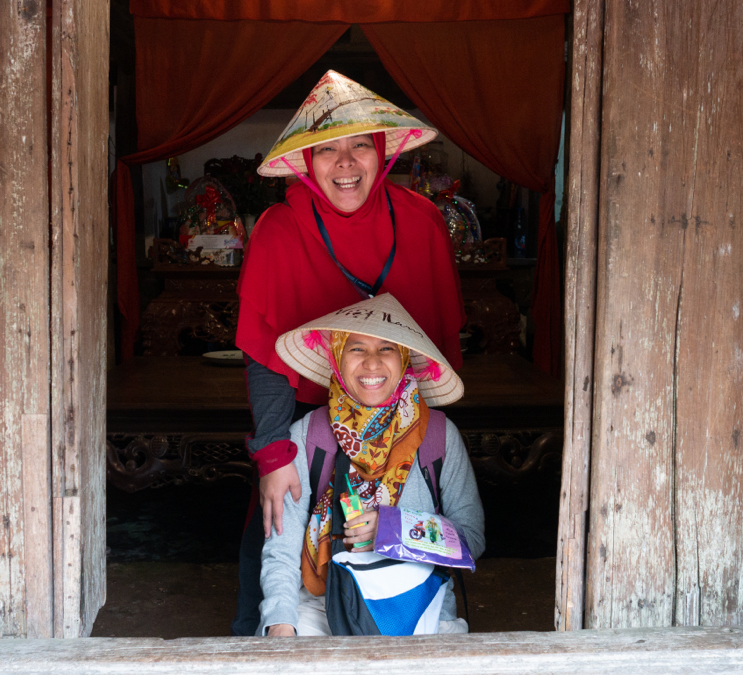 Our Values and Belief
Health equity is not a single destination, but the process of collectively moving toward greater fairness.
Change does not take root without cultivating skills, systems, and culture in concert with one another. Political and socioeconomic factors affect health and health equity, and they must be taken into account in working to dismantle systemic inequity.
We believe that leadership and a community of practitioners are critically important to bring regional attention to health equity, as well as to motivate, innovate, and craft solutions.
We value each and every human being regardless of race, sex, nationality, ethnicity, language, religion, and any other identifiers.
Everyone, regardless of their nationality, gender, or socioeconomic background, should have a fair chance to live a long, healthy, and happy life.
Our Founding Sponsors
China Medical Board was launched in 1914 as the second major program of the Rockefeller Foundation, and was endowed in 1928 as an independent foundation. It aims to advance health, equity, and the quality of care in Asia and to build capacity that fosters innovation in professional education, policy research, and global health. Over more than a century of philanthropy, CMB has gifted hundreds of millions of dollars in grants and technical support to medical universities across East and Southeast Asia. With an endowment of over $200 million, the CMB grants more than $10 million annually. With its headquarters in Cambridge, Massachusetts, USA, offices in Beijing, China and Bangkok, Thailand, CMB has developed a team-based approach to its grants and support activities.
The Atlantic Philanthropies (Atlantic)
The Atlantic Philanthropies (Atlantic) were founded by entrepreneur Chuck Feeney, who, in 1982, chose to devote his wealth to the service of humanity. A champion of Giving While Living, Feeney has long maintained that people of wealth should use it to better the world during their lifetimes. That belief has led to a decision made in 2002 to limit Atlantic's life to a fixed term, which will close its doors in 2020, and made its final grant commitment at the end 2016. Over 38 years, the philanthropies invested over $8 billion in promising programs and people and in places where there were chances to create opportunity and promote greater fairness and equity for all. Because of the belief that it's imperative to address deeply rooted problems sooner than later, many of Atlantic's grants were "big bets" designed to bring lasting improvements to people's lives. One of Atlantic's final and biggest bets was the Atlantic Fellows program, which aims to empower a new generation of leaders to work together around the globe to advance fairer, healthier, more inclusive societies.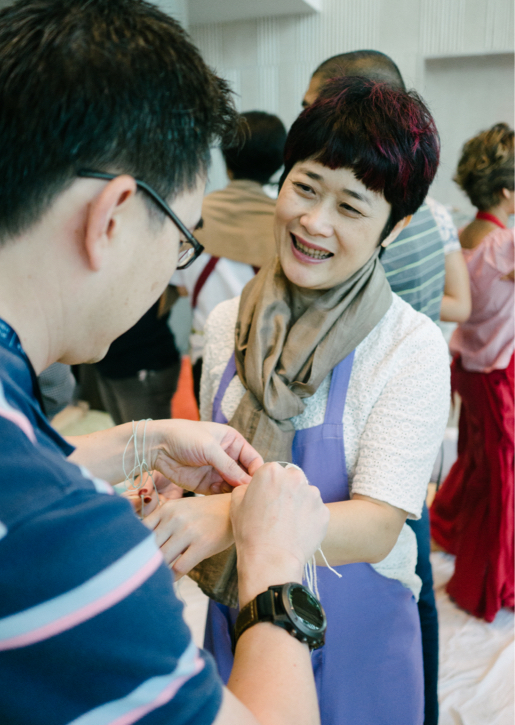 Southeast Asia Program
Advisory Committee
The Equity Initiative's Southeast Asia Program Advisory Committee (SEA-PAC) provides oversight, guidance, support, and advice on the program.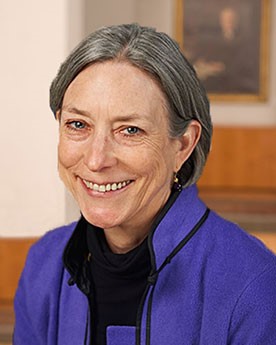 Suzanne E. Siskel is Executive Vice President and Chief Operating Officer of The Asia Foundation. She oversees the organization's 18 field offices throughout Asia as well as its San Francisco headquarters and office in Washington D.C. Suzanne worked at the Ford Foundation from 1990 to 2011, serving in various leadership positions in field offices in Southeast Asia and in its New York headquarters. Just prior to joining The Asia Foundation, Suzanne served as Ford's director of Social Justice Philanthropy, overseeing efforts to mobilize philanthropic resources and to build strong local and regional foundations engaged in social development in the United States and throughout the world. Ms. Siskel joined the Ford Foundation in 1990 as program officer for Rural Poverty and Resources in Jakarta and later headed its offices in Indonesia and the Philippines. In these roles she was engaged in strengthening civil society; promoting economic development and community-based natural resources policy; and enhancing local capacity for socioeconomic research and analysis. Moving to New York in 2005, she directed Ford Foundation's Community and Resource Development unit, providing support to organizations working in community development, local philanthropy, sexuality and reproductive health, and environment and development in Africa, Asia, Latin America, Russia, and the United States.

Trained as a social anthropologist, Ms. Siskel has served variously as a consultant, university teacher and researcher throughout Indonesia, in rural northeast Brazil, and highland Chiapas, Mexico. She first lived and worked in Indonesia as a member of the first cohort of Luce Scholars in 1974 and later returned there as a Fulbright scholar and development advisor. She has served as president of the Fulbright Association; represented the Ford Foundation on the Governing Council of the European Foundation Centre and was a distinguished visiting scholar at the Center on Community Philanthropy, Clinton School of Public Service at the University of Arkansas. Currently she serves on the boards of Winrock International and the Youth Orchestra of the Americas, and is a member of the Global Philanthropy Committee of the Council on Foundations. Ms. Siskel studied anthropology at Harvard University and The Johns Hopkins University.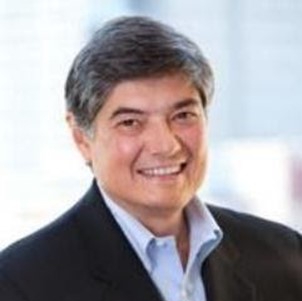 Christopher G. Oechsli served as President and CEO of The Atlantic Philanthropies from 2011 until 2020. Previously, he served in various leadership roles in Atlantic's international business subsidiaries and program work; as Counsel to US Senator Russell Feingold; and with private law firms in the US and Asia. He is a graduate of Occidental College in Los Angeles and received an MA in Foreign Affairs and JD from the University of Virginia.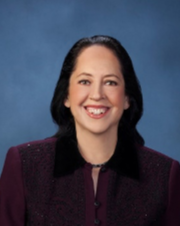 Dr. Stoll is the president of the China Medical Board. She has had a distinguished career in academic medicine—as a clinician, educator, research scientist, and administrator. Most recently, she served as the H. Wayne Hightower Distinguished Professor in the Medical Sciences, Professor of Pediatrics, and as the first woman Dean of the McGovern Medical School at the University of Texas Health Sciences Center (UTHealth, 2015- 2020). Earlier, Dr. Stoll was the George W. Brumley, Jr. Professor and Chair of the Department of Pediatrics at Emory University School of Medicine (2003-2015). Dr. Stoll received her undergraduate degree from Barnard College and her medical degree from Yale Medical School. She trained in Pediatrics at Babies Hospital (now Morgan Stanley Children's Hospital) of Columbia Presbyterian Medical Center and completed fellowship training in Neonatal- Perinatal Medicine at Emory.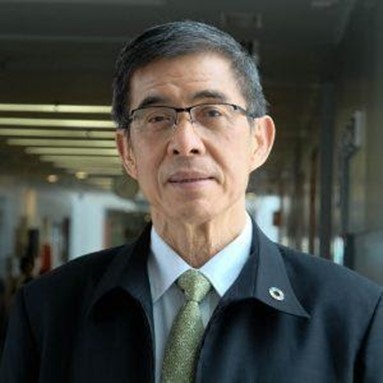 Suwit Wibulpolprasert is a general practitioner, a public health specialist, a policy advisor, and advocator. He has experience in human resources for health; health economics; disease surveillance control and pharmaceuticals. Dr. Suwit has been representing Thailand in many forums such as WHO, the UNAIDS, Asian Partnership on Avian Influenza Research, Global Health Workforce Alliance, and Global Fund. Dr. Suwit is also the Vice Chair of the International Health Policy Program Foundation (IHPF) and the Health Intervention and Technology Assessment Foundation (HITAF), the Chair of the Institute for the Development of Human Research Protections Foundation (IHRPF), and the Chair of the Health and Society Creation Foundation and Asia Pacific -Observatory on Health Systems. Prior to his represent, he served the highest government official rank as a Senior Advisor in Disease Control to the Thai Ministry of Public Health. Since December 2015, he is as an adviser to the Ministry of Public Health on Global Health.
Our Team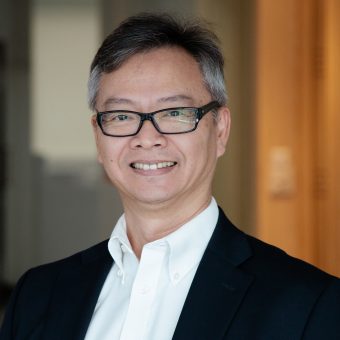 Dr. Phuong Nhan Le is The Equity Initiative's Executive Director based in Bangkok, Thailand. Phuong began working with The Atlantic Philanthropies (Atlantic) in 2000 as a consultant for the Vietnam Program and subsequently established the Atlantic Representative Office in Hanoi. Atlantic's work in the health sector focused on primary health care (PHC) systems development, health human resource development, and supporting policy and advocacy for improving health equity for all Vietnamese.
From 2003 to 2013, Phuong was the Atlantic's Country Director in Vietnam, where he was responsible for overseeing a grant making portfolio of over US$384 million for the Population Health and Higher Education programs. As Atlantic started to wind down its Vietnam program in 2013, Phuong founded a U.S.-based non-profit organization, Resources for Health Equity (RHE), to carry on the work of advancing the fundamental rights to health and well-being of vulnerable and disadvantaged populations throughout Southeast Asia.
Phuong is a US Board-certified physician in both internal medicine and pediatrics. He earned a Bachelor of Science in Aerospace Engineering at Georgia Institute of Technology, his Medical Doctor degree at the Medical College of Georgia, a Masters of Public Health from Johns Hopkins University, and an MBA from the University of Hawaii.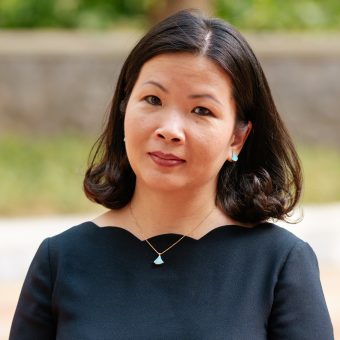 Dr. Duong Hoang Quyen is the Program Executive of The Equity Initiative. In this position, Dr. Quyen is responsible for program strategic planning and implementation support for fellowship learning events, including the coordination of external faculty and guest speakers. She brings deep expertise in health policy strategy development and high-level advocacy in the ASEAN region to this position. Her 25-year experience covers policy and strategy development, program design, and health sector-wide approaches. Previously, Dr. Quyen has worked for The Atlantic Philanthropies for nine years, where she developed and managed The Atlantic's grant portfolio related to health system strengthening, addressing public health concerns, and capacity building for community-based organisations. Prior to joining The Atlantic Philanthropies, Dr. Quyen was with the Joint United Nations Programme on HIV/AIDS (UNAIDS) as National Programme Officer.

Paul Cheh is The Equity Initiative's Program Executive based in Bangkok, Thailand. He is particularly dedicated to health equity and social justice issues, working to ensure all people have an equal opportunity to optimal health and well-being regardless of who they are or where they come from.
Prior to joining EI, Paul worked as a consultant at the World Health Organization (WHO)'s Western Pacific Regional Office, leading a multi-country community engagement research initiative. He was also the Deputy Secretary General at the Thailand National Health Foundation (NHF) and consulted for the United Nations Economic and Social Commission's (UNESCAP) Social Development Division.
Before moving to Thailand in 2018, Paul worked across a diverse range of public health areas in his home country of the United States. He has held positions at the Robert Wood Johnson Foundation (RWJF), Abt Associates, the University of Michigan Tobacco Control Center, and the American Public Health Association (APHA). He was also an ORISE Fellow at the U.S. Centers for Disease Control and Prevention (CDC).
Paul holds a BA from Washington University in St. Louis and an MPH from the University of
Michigan.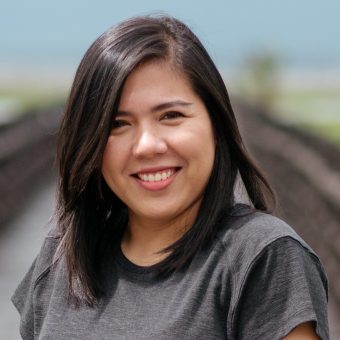 Kanokrat (Nok) Thomthong is CMB Foundation's Bangkok Office Manager and EI Coordinator. Before joining The Equity Initiative, Nok was Admin Officer for HealthSpace.Asia (HSA) and at the Department of Preventative and Social Medicine at Chulalongkorn University. Previously, Nok worked in administration at the Mandarin Oriental, Bangkok's School of the Oriental Hotel Apprenticeship Program (OHAP) for five years. She graduated with an Advanced Diploma in Hotel Management from TAFE, NSW in Newcastle, Australia.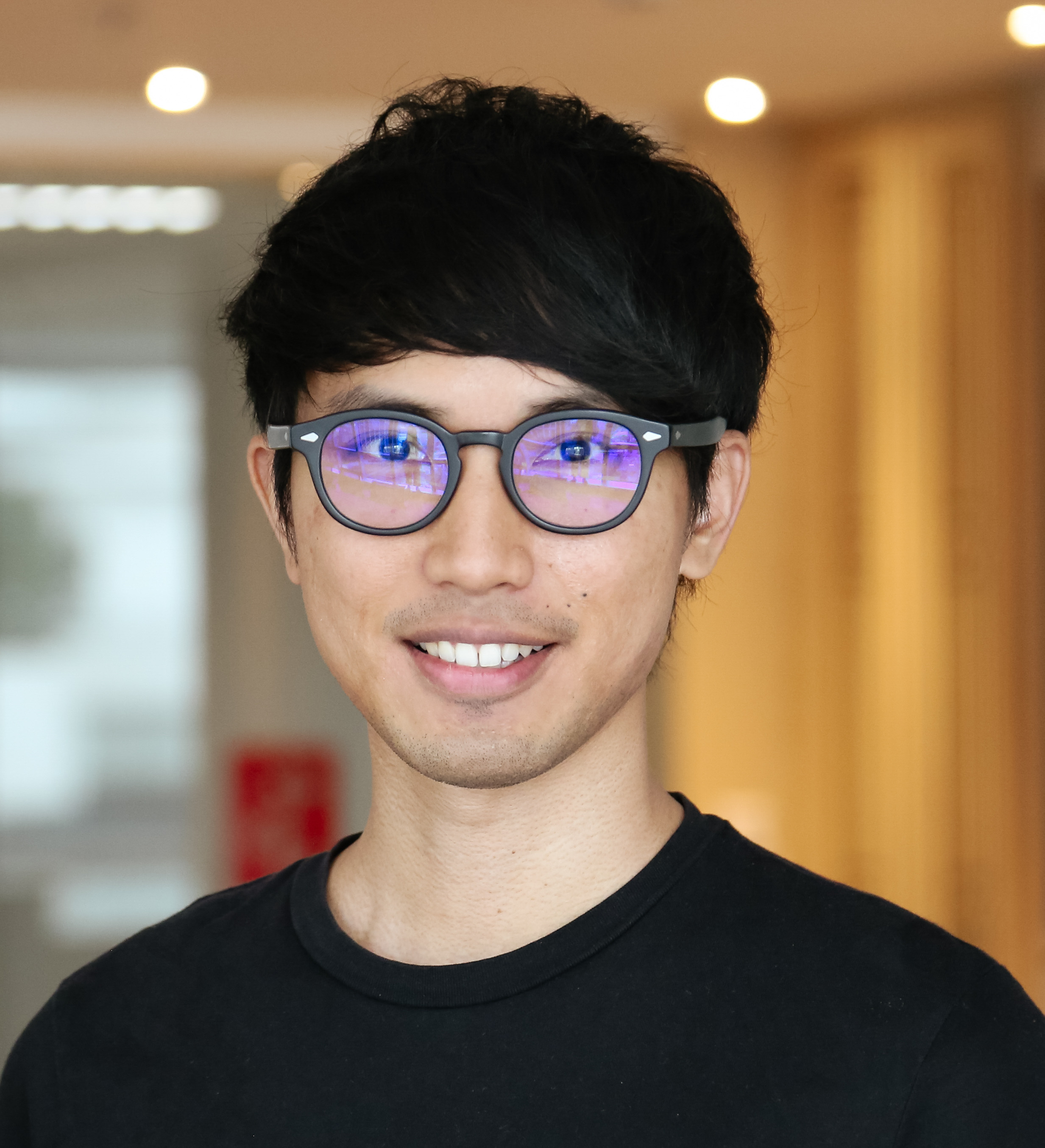 Kim Cruz is the Communications Manager for the Equity Initiative and plans and implements EI's communication strategy. Kim has worked in the development field in Thailand for over a decade, which includes time at World Vision Thailand with roles ranging from community development, program information systems, and learning, research and innovation. Kim spent his childhood in Cambodia and Laos, is Filipino by birth, and graduated from the Australian National University with a Bachelor's Degree in Development majoring in Development and Anthropology.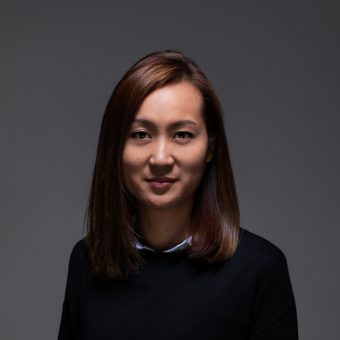 Maytiwa (May) Thavornpinittham
May is the Fellows Relations Manager at the Equity Initiative and has 10 years of experience in the non-profit sector and with international organizations. She earned a Bachelor of Arts in Hotel Management from Kasetsart University in Thailand, and a Master of Arts in General Management from National University in United States.
Before joining the EI team, May was a Consultant for UNICEF, her role was to manage UNICEF volunteer engagement activities to establish a volunteer programme to engage a range of constituents.
May also worked for Institute of International Education Southeast Asia for 7 years as a Program Officer – Scholarship Programs. She provided scholarship administration services to several large public and private sector organizations and helped develop and implement scholarship programs which provided scholarships to Thai students who faced financial hardship.
May has dedicated her career to creating social change through education and opportunities and enjoys working with, and learning from people of all backgrounds and developed strong working relationships with internal and external stakeholders. She enjoys focusing on the topics of education, youth development, as well as humanitarian issue.

Arthur is the Equity Initiative's Knowledge & Learning Manager, and comes from working in an NGO pediatric hospital in Cambodia, handling data, research, and M&E statistics there for six years. He previously worked in scientific research at the University of Queensland, after also completing his PhD in quantitative genetics and evolutionary ecology there. While completing his PhD, he also enjoyed tutoring and mentoring undergraduate and postgraduate students in statistics. He has a range of experience in many fields, most substantially in mental health service provision in the UK, as an Art Therapist and Counsellor.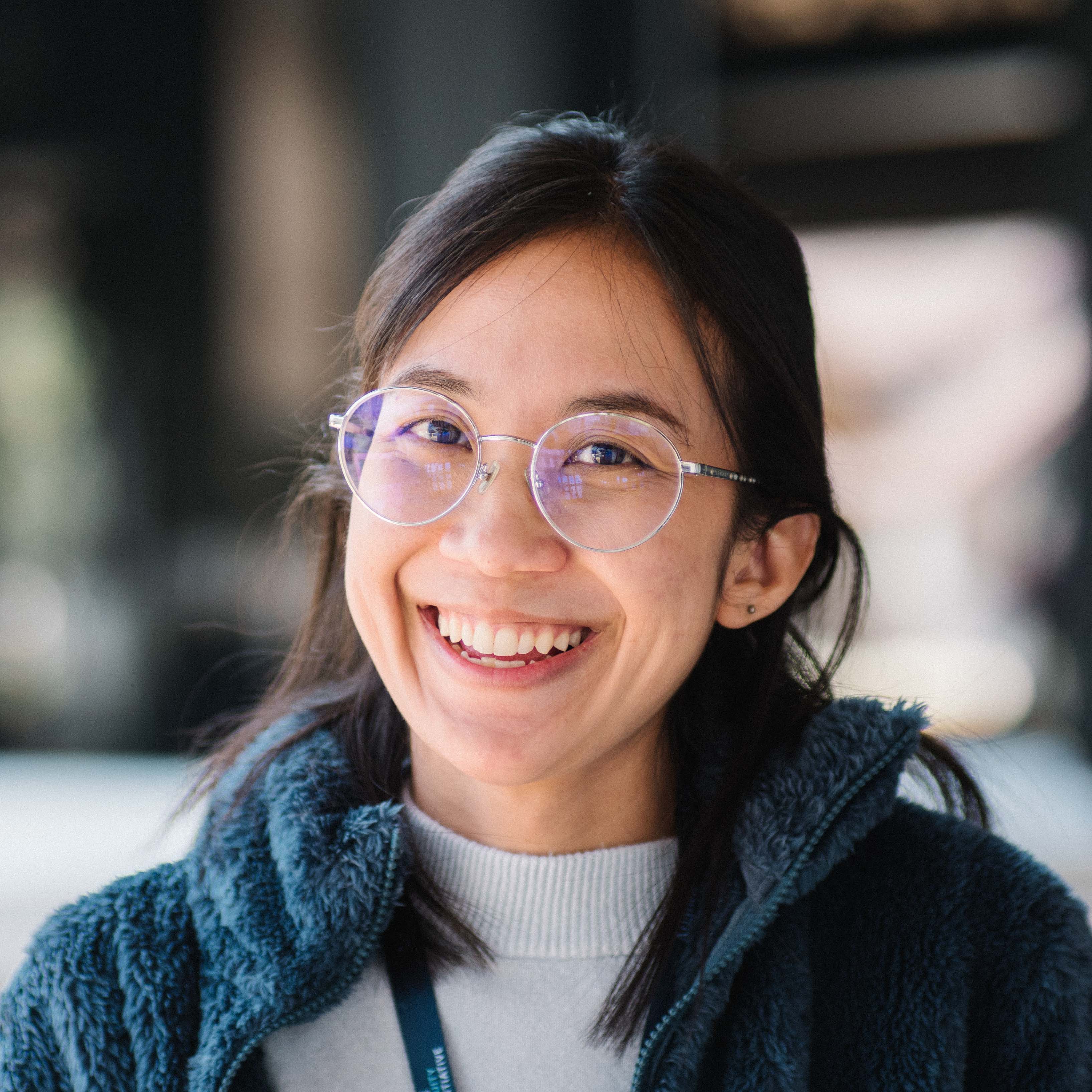 Siraprapa (A) Morrodkute is the Equity Initiative Program Associate, she graduated from Thammasat University with a Bachelor's degree in Political Science, majoring in International Relations. Before joining the Equity Initiative, A was Cabin Crew for Emirates Airline and previously worked as a Coordinator for the international section at International Research Associates (INRA). Throughout her life, she has travelled to many countries and realized that health inequalities affect many parts of the world. With her passion and dedication, she would like to take part of this journey and help make the world a better place.

Wanrob (Toi) Wararas serves as a Program Associate, having obtained his master's degree in Rural Studies and Development from Thammasat University. Prior to becoming a member of the Equity Initiative, Toi dedicated his efforts to collaborating with diverse communities and partners, fighting for urban refugees, asylum seekers, and survivors of human trafficking. Toi is passionate about social justice and continuous learning.

Yuk Tsan (Sam) Wong is an intern at the Equity Initiative. He comes from Hong Kong SAR and is currently a senior undergraduate student at the University of Hong Kong, majoring in Global Health and Development. He has a strong passion for subjects related to sustainable development and the well-being of the global community. Through this internship, he hopes to acquire more hands-on work experience and gain insights into health equity and social issues in the Southeast Asian region. After graduation, he wants to work in the field of international development and contribute to forging a sustainable future that leaves no one behind.
Visiting Us
CMB Foundation Southeast Asia 591 UBCII Tower, Unit 1204 (A), 12th Floor Sukhumvit Road, Wattana, Bangkok 10110 Thailand
China Medical Board 2 Arrow Street, 2nd floor Cambridge, MA 02138 United States