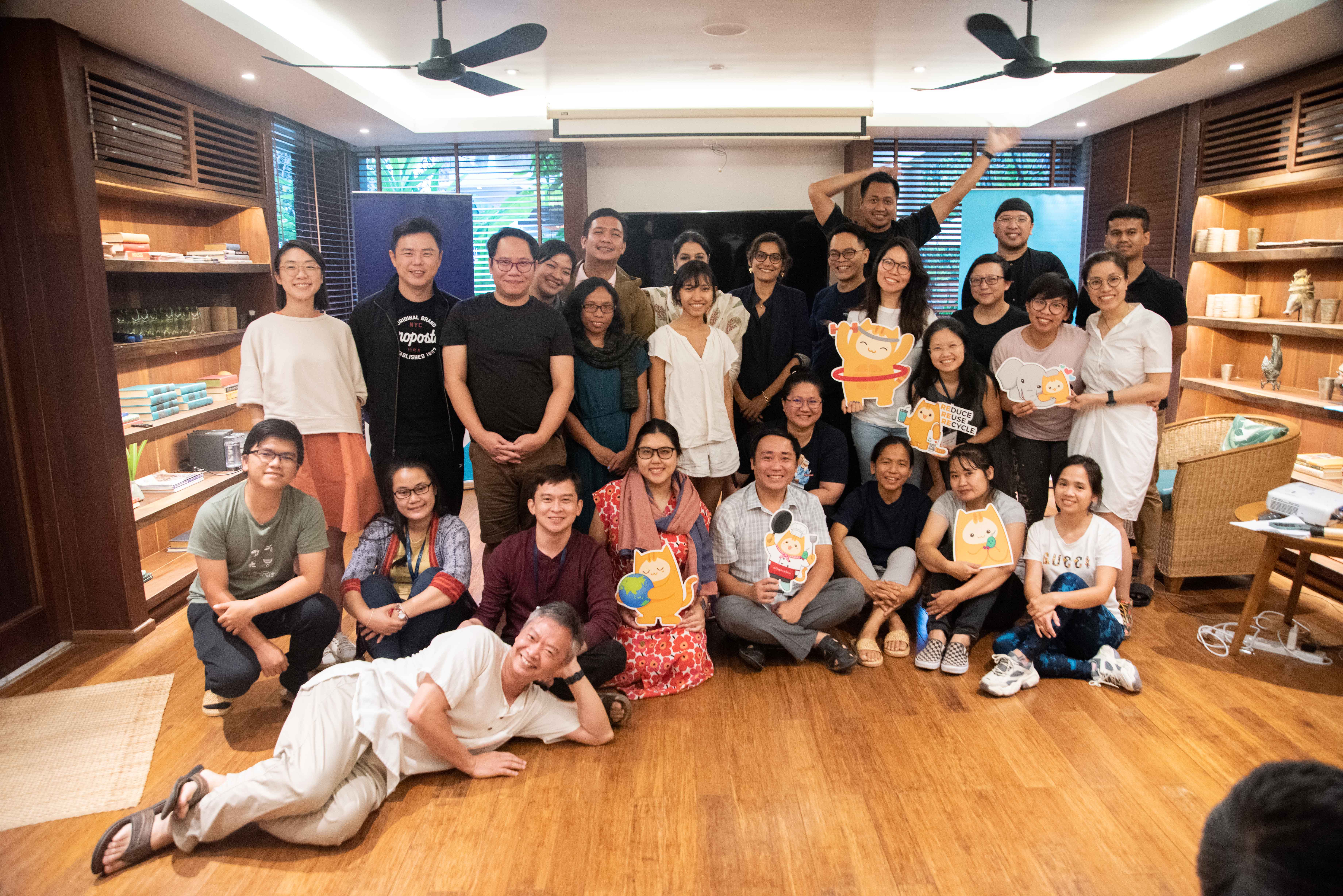 Project Accelerator: Expanding the Toolkit for Second-Year Projects
Project Accelerator is designed to help Fellows bring clarity and structure to the goals for their second-year equity projects, through additional skills training, guidance from resource persons, and peer feedback. At Project Accelerator 2022, held October 22-28 in Siem Reap, Cambodia, Fellows took a fresh look at their proposed group projects, and found renewed motivation for collaboration as they built up key skills and received valuable feedback from resource persons and each other.
Through conversation with two health leaders in Cambodia, Fellows took a comparative look at some of the ways Cambodia is setting a path and a pace toward progress in health equity. Solin Lim, a social entrepreneur and social and environmental justice advocate in Cambodia, and EI Senior Fellow Chhovann Chea (2016), the director of Cambodia's National Institute of Public Health shared perspectives at the systems and grassroots levels, from within and without the health care system. Solin brought some of the long-term consequences of neglecting maternal and child health care to the forefront, especially for migrant families and other vulnerable groups, and Chhovann highlighted the Ministry of Health's commitment to universal health coverage, while recognizing that insufficient financial resources can limit the pace of progress toward equity goals.
Fellows found great value in the session on organizing, as Shivani Kumar and Noorrulain Masoon of the Leading Change Network (LCN) demonstrated ways to organize communities and reconfigure power in order to make greater progress toward goals. The techniques of public narrative, relationship building, structuring teams, strategizing, moving people to action, and coaching should be thoughtfully incorporated into collective campaigns, and facilitators pointed to a "Health Over Stigma" campaign to demonstrate how this can be done to positive effect. In a session on understanding and navigating complexity, Agnes Kwek of MindTheSystem introduced ways to define complex problems, frame them to align with stakeholders' interests, and adapt toolkits to facilitate problem-solving. Fellows also used the DISC personality assessment to better understand their own behavioral styles as well as those of their colleagues, in order to promote more effective communication within a team.
Each stage of the EI induction year provides guidance and coaching for Fellows' second-year project plans, from conceptualizing project ideas, to determining specific focus and goals, to identifying the strengths each individual will contribute to a group project. During Project Accelerator, teams refined their project plans with valuable feedback from three resource persons: Sinee Chakthranont, a specialist on social innovation who leads Ashoka in Thailand; Rosalia Sciortino, a cultural anthropologist and development sociologist at the Institute for Population and Social Research, Mahidol University; and Hanh La, an epidemiologist now working as a global health consultant based in Ho Chi Minh City. Presenting their proposed projects to each other was a chance to articulate their goals and strategies and learn from each other.
Bonding among the Fellows has flourished over the past year, creating a spirit of trust and ease that enables Fellows to reflect with honesty on what they have learned, where they feel uncertainty, how they will apply their new tools, and how they can bring their best selves to their work. "We elevate one another," one Fellow said, as they strive as individuals and a community toward a shared goal of a more equitable world.
Related News
fellowship program
fellowship program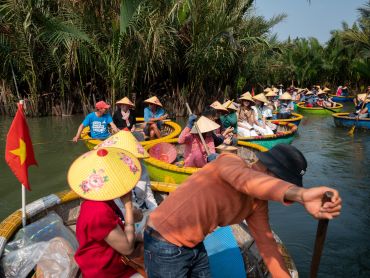 fellowship program