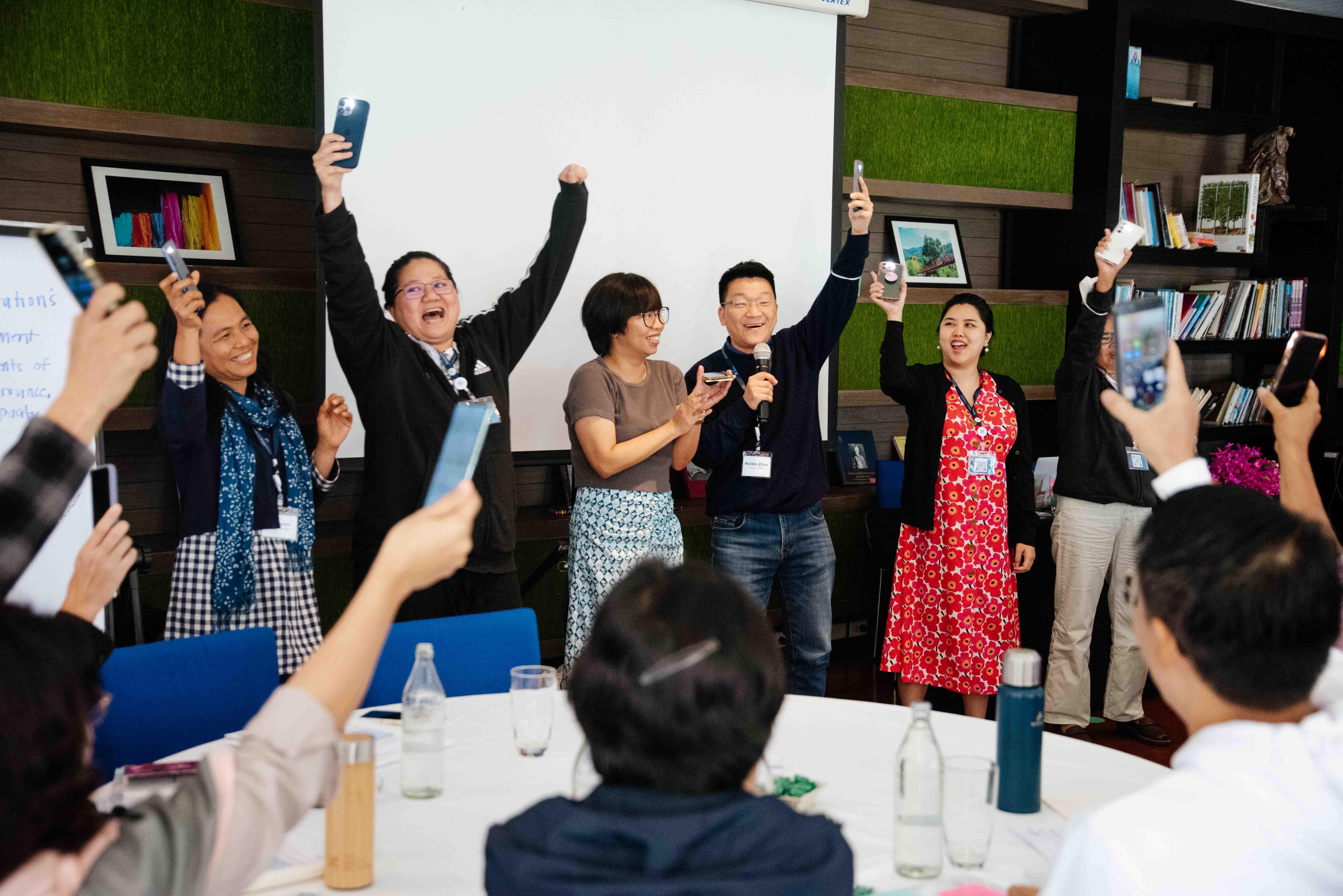 Learning the Craft of Organizing
What do we mean by the word "organizing"? At the Equity Initiative's Community Organizing Workshop, facilitators from the Leading Change Network shared their definition: "Organizing is finding leadership that enables people to turn the resources they have into the power they need to make the change they want." That definition gave the 25 Fellows participating in the workshop, held January 30 – February 1 in Chiang Rai, Thailand, a fresh perspective on their roles as leaders and on ways to mobilize people to take action to advance health equity.
The workshop facilitators highlighted six leadership practices that are essential to organizing: public narrative, relationship building, structuring a team, strategizing, moving people to action, and coaching. Most of the Fellows were already familiar with public narrative, as Marshall Ganz, who developed this practice as a community organizer with the United Farmworkers, has been a featured speaker at the Equity Initiative's Global Learning component at Harvard. Over the course of the organizing workshop, Fellows began to see how public narrative – with an arc that moves from the story of self, to story of us, to the story of now – can be a starting point in turning shared values into well-organized campaigns for change.
Organizing is a craft, one that takes practice and a willingness to learn through trial and error. The workshop offered Fellows a safe space to practice new organizing skills, as they worked in small teams to design a campaign, with each team guided by a Leading Change Network coach. As Fellows developed their campaigns from concept to strategy – on topics such as saving lives through disaster preparedness, increasing blood donations, and helping malnourished children achieve normal weight – they identified tactics that would enable them to communicate more effectively, build interest and support within core groups and across broader communities, and create a sense of momentum and progress toward a shared goal.
The 25 participating Fellows represented eight countries and a diverse range of professions, including healthcare providers, social entrepreneurs, performing artists, advocates for vulnerable communities, and environmentalists, among others. In applying for the workshop, each pointed to ways in which a deeper understanding of organizing, and hands-on training in its practices, could help them build relationships; sustain enthusiasm and commitment within a team, an organization, or a community; and achieve both short- and long-term goals.
EI expresses its appreciation to the five Leading Change Network facilitators – Mais Irqsusi, Noorulain Masood, Aprajita Pandey, Junko Yoda, and Shivani Kumar – whose collaborative spirit and supportive guidance made the workshop such a success.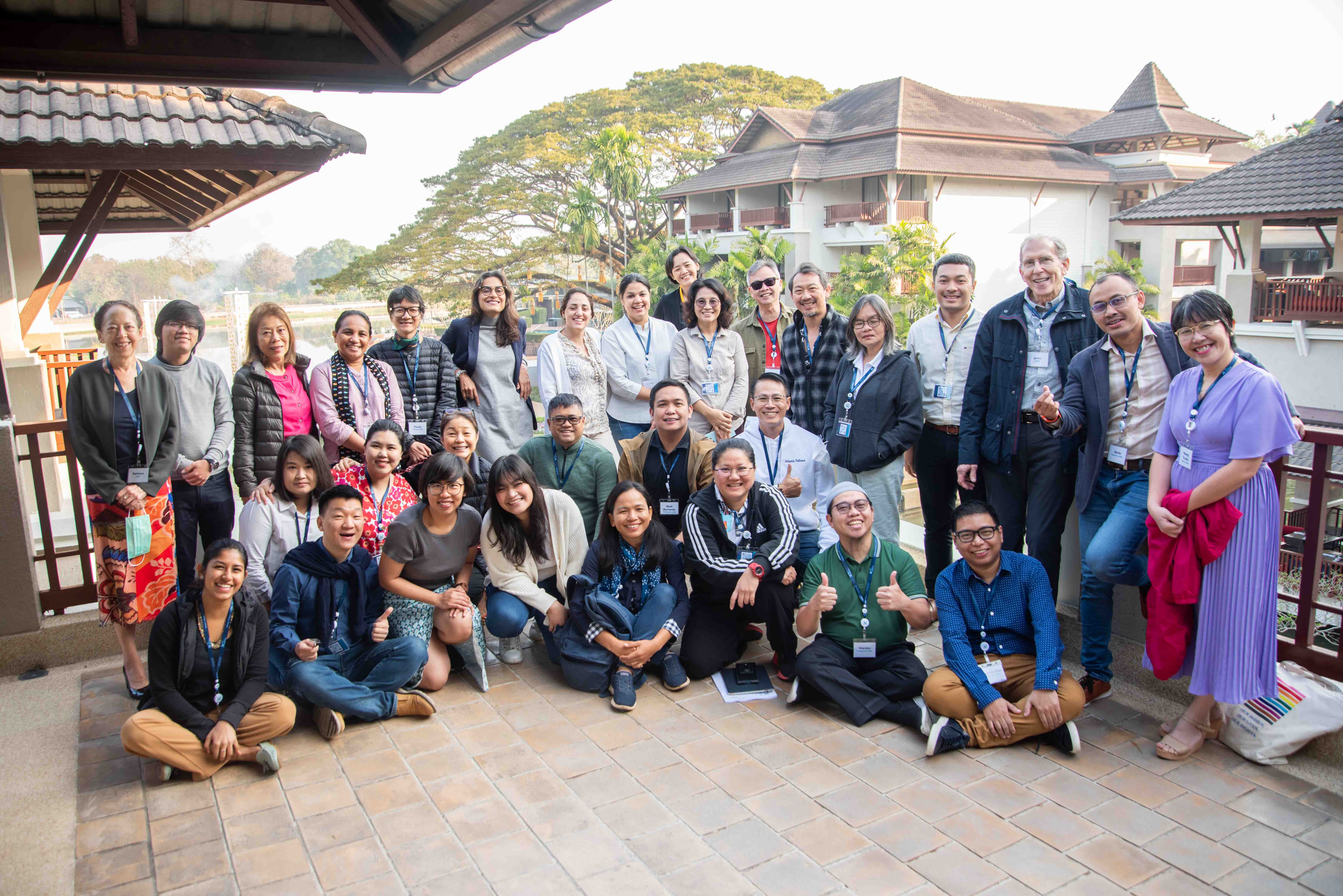 Related News
fellowship program
fellowship program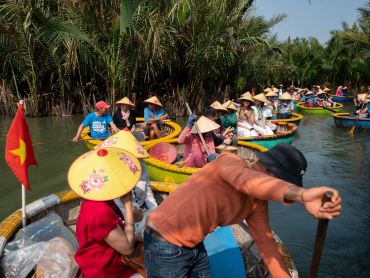 fellowship program